Video by Alpha Motor Corporation via YouTube
Go to Source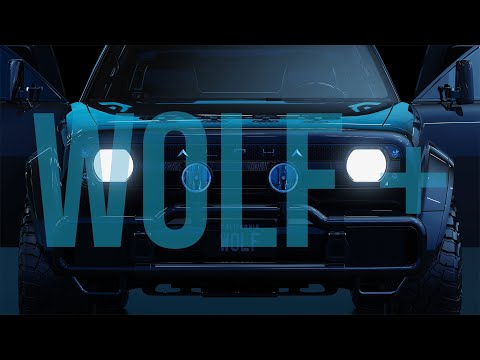 About Wolf Plus Electric Truck
The Alpha Wolf Plus puts an additional emphasis on utility, while preserving the persona of Alpha's revolutionary Wolf Plus electric truck. The multipurpose Wolf Plus is built for utility and adventure. It has an extended cabin that accommodates four passengers, with access provided through two full-size doors for the driver and front passenger, and two three-quarter size doors that hinge backwards for open rear seat occupancy.
Wolf Plus vehicle dimensions measure approximately 5,287mm (208in) in length, 1900mm (75in) in width, and 1765mm (69in) in height. The truck bed measures approximately 1652mm (65in) in length, 1490mm (59in) in width, and 450mm (18in) in depth for a total of 40 cubic feet of truck bed storage.
About Alpha Motor Corporation
Alpha Motor Corporation (Alpha) is an award-winning American automobile company focused on manufacturing mobility solutions that Move Humanity®. We innovate sustainable transportation for the wellness of people and our environment by implementing advanced automotive technologies and disruptive industrial practices. Based in Irvine, California, Alpha is committed to creating the kinds of electric vehicles we believe the world has always wanted to see but that have not existed – until now.
Please contact pr@alphamotorinc.com for more information.
SOURCE: Alpha Motor Corporation
Copyright © 2023 Alpha Motor Corporation. All rights reserved.