Video by Bob Flavin via YouTube
Source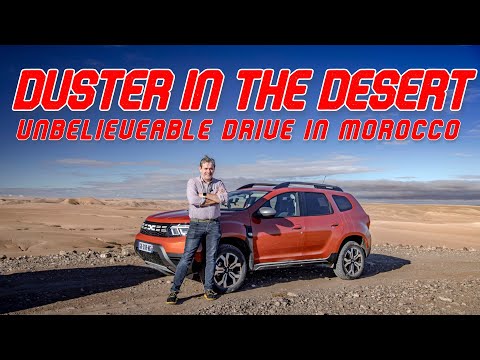 A St. Stephen's day or Boxing Day special just for you. I went to Morocco to drive the Dacia Duster across the desert and push this family car to its limits and beyond.
If you are thinking of getting a small SUV then you should really think about the Dacia Duster as you will see in this video, it can do anything!
🔴 Support this channel https://www.patreon.com/thenextgear
🔴 On Paypal https://www.paypal.me/BobFlavin
🔴 Merch https://bobflavin.com/
🔴 Looking for the Sunday Service? Right here https://www.youtube.com/channel/UCNsB6r0l8jMTcs53olq7bDw
Join this channel to get access to perks:
https://www.youtube.com/channel/UC5-KHIRFPeeurU-GJwa7zFw/join
Music from Artlist: get it here https://artlist.io/Bob-637162
Connect with me:
Private Facebook https://www.facebook.com/groups/265124087460244/
https://www.instagram.com/bobflavin/
Tweets by BobFlavin
#bobflavin #dacia #morocco