Video by EVision Electric Vehicles via YouTube
Source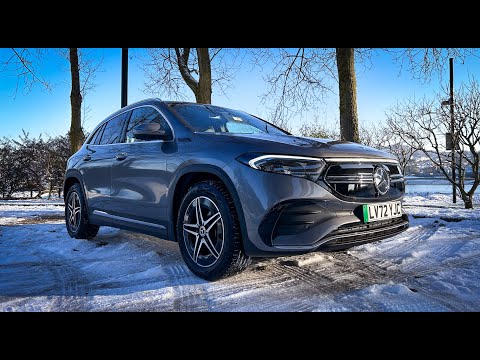 In this video you will see some of the amazing features of the Mercedes EQA. The smallest of the EQ range of vehicles is by no means less impressive. Packed with features and superb technology. The cabin is plush and looks luxurious, just as you would expect from a Mercedes vehicle.
The Mercedes EQA from EVision is a 4-wheel-drive car. Driving in snowy and icy conditions is no problem as the car can handle adverse weather with ease. The suspension is excellent and offers a very smooth ride. A real world range of around 220 miles, a top speed of 99mph and a 0-62 time of 8.9 seconds makes this a very capable car for any practical use.
You can hire the Mercedes EQA from EVision now.
✦ Book to hire a Mercedes EQA online here:https://www.evisionevs.co.uk/mercedes-eqa/
✦ Subscribe for MORE: https://www.youtube.com/c/EVisionElectricCarHire?sub_confirmation=1
✦ Facebook: https://www.facebook.com/EVisionEVs
✦ Instagram: https://www.instagram.com/evisionevs/?hl=en
✦ Twitter: https://twitter.com/EVisionEVs
✦ Browse our other YouTube videos: https://www.youtube.com/c/EVisionElectricCarHire