Video by BMW USA via YouTube
Source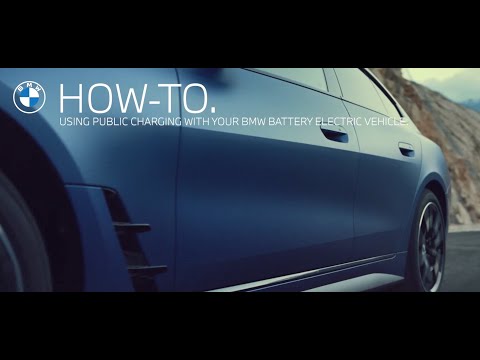 Learn more about the BMW Genius smart technology: https://www.bmwusa.com/owners/genius.html
Subscribe now: https://www.youtube.com/user/BMWUSA?sub_confirmation=1
High powered charging is useful on long trips to save time and maximize efficiency. When charging your vehicle, check the voltage as some may reach higher voltage than what your vehicle can safely accept.
Charging your BMW to 80% at public chargers is significantly faster than the last 20% charge, so plan accordingly.
Locate charging locations through the My BMW App or in your BMW's navigation system. Once you arrive at the charging station, connect the charger to your vehicle first. Then, open the charging provider app, such as the Electrify America app, and select ""CHARGER.""
Discover how to use the features in your BMW with more How-To videos: https://www.youtube.com/playlist?list=PLzgoLd4TRmNrBVU2FSKDsn6LLsB4EUvh1
Need further help?
Call our BMW Genius Hotline at 1.844.4GENIUS (443-6487)
Available Monday through Thursday 9:00am-9:00pm (EST)
Friday 9:00am-6:00pm (EST), and Saturday 10:00am-7:00pm (EST)
Refer to your owner's manual or visit: https://www.bmwusa.com/owners-manuals.html
Follow BMW USA for the latest in luxury cars and performance vehicles:
Facebook: https://www.facebook.com/BMWUSA
Instagram: https://www.instagram.com/BMWusa
Twitter: https://twitter.com/BMWusa
TikTok: https://www.tiktok.com/@BMWusa