Video by Brian Riebe Drives Electric via YouTube
Source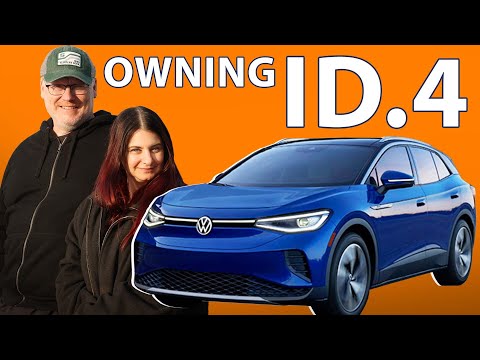 The VW ID.4 may be the perfect way to switch from gas to an electric vehicle. Lysa & G.J. have owned their AWD Pro S model for a year and share the good, the bad, the quirks, and comfort of living with the ID.4. Lysa takes us for a drive and shares why it works so well for her, then I get behind the wheel for my first drive of the smooth and quiet ID.4.
Thanks so much to G.J. & Lysa for sharing their time and vehicle with all of us. For more fun, check out their podcast, "Only the Good Parts" for great, unscientific conversations about everything from the Loch Ness Monster to Rain Gardens with their daughter Natalie. They tackle all the big questions of the world, but, only the good parts.
Chapters:
0:00 Did the ID.4 meet expectations?
2:57 Traveling with kids and pets
5:49 Home charging two EVs
8:08 The good parts and quirks of the ID.4
16:04 Lysa drives; why the ID.4 is right for her
31:08 My first drive and impressions
39:11 Features and fun with lights