Video by EV Review Ireland via YouTube
Go to Source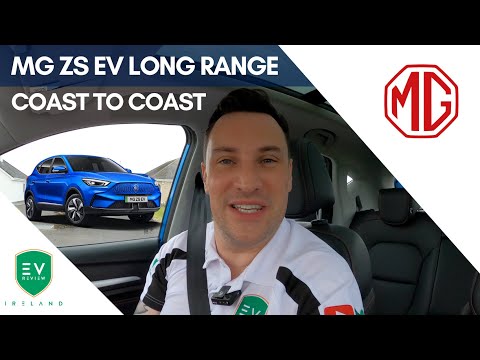 MG ZS EV Long Range – Coast to Coast Range Test
Derek Reilly from EV Review Ireland takes the MG ZS EV Long Range on a Coast to Coast trip in Ireland from Belmullet in Co. Mayo to Dun Laoghaire in Co. Dublin. Approx 316km.
MG 4 Review Below
Coast to Coast Playlist Below
Vist Belmullet
Please subscribe to my channel, hit the like button and leave a comment. I review all types of electric vehicles and remember, if you think an EV is for you, leave it to me and I'll review. Thanks for watching.
Chapters
0:00 Intro and Plan
3:20 Timelapse Belmullet to Mayo / Roscommon Border
3:44 Update 1
6:01 Turning of Lane Assist
6:54 Timelapse Mayo / Roscommon Border to Rathowen
7:20 Update 2
8:46 Timelapse Rathowen to Dun Loaghaire
9:02 Final Update, Journey Stats and Outro
Support me via the following sites
Patreon monthly support with 3 different levels- https://www.patreon.com/evreviewireland
PayPal Once Off Tip – https://paypal.me/derekreillyireland
Like this video? – Send a "Super Thanks" via YouTube
Derek and EV Review Ireland are also on Twitter
Tweets by EVReviewIreland
Tweets by derekreilly
Derek's Instagram – https://www.instagram.com/reilly.derek
Derek's LinkedIn – https://www.linkedin.com/in/derekreilly/
EV Review Ireland LinkedIn Page – https://www.linkedin.com/company/ev-review-ireland
#coasttocoast #rangetest #mgzsev