Video by E for Electric via YouTube
Go to Source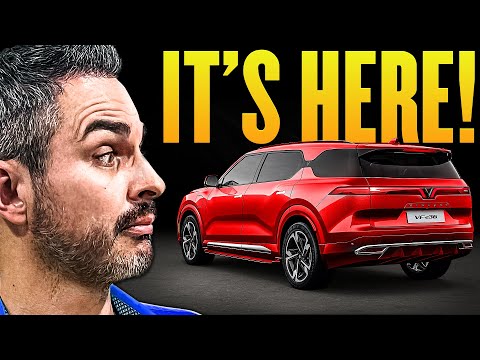 New Vietnamese car maker VinFast has just delivered its first 100 EVs and is in production for US and Europe deliveries before the end of the year. How did VinFast beat out Tesla, Rivian, Lucid and other EV makers in the most important category? Myself and my guest David Welch, Bloomberg's Detroit Bureau Chief, will discuss in this live stream!
OUR SPONSORS:
❤️ NeoCharge: Get your NeoCharge Smart Splitter today using the discount code "EFORELECTRIC" at https://bit.ly/3iqK9Hb
❤️ Chesapeake Climate Action Network – Visit https://bit.ly/EVraffleE4electric today to buy your tickets
IMPORTANT NOTICE: Sponsors of this channel do not in any way control or influence the opinion or views expressed in E for Electric videos. All sponsor content is clearly marked and announced in every instance. Views and opinions expressed on this channel do not necessarily represent or reflect the opinions of our sponsors, their partners or their associates.
FAQ: How can I be impartial in covering EV brands if this channel is sponsored by one of them?
Here's the answer: https://youtu.be/HrLS4m_o2Ow?t=688
Electric Car Apparel & Merchandise from E for Electric:
https://shop.spreadshirt.com/EforElectric/
Subscribe to this channel: http://www.youtube.com/eforelectric?sub_confirmation=1
Additional Tesla footage by https://www.instagram.com/fromwhereicharge