Video by Engineering Explained via YouTube
Go to Source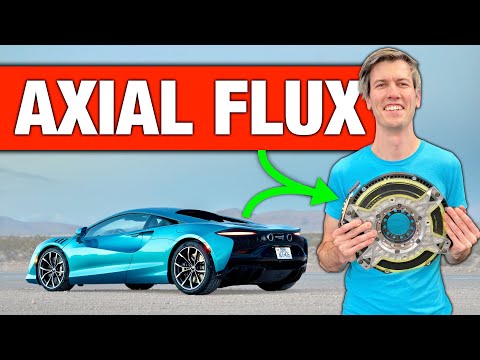 The McLaren Artura features a new 120º V6 engine, plus an axial flux motor.
What's the difference between radial and axial flux motors?
Subscribe to Engineering Explained for more videos! – https://goo.gl/VZstk7
Recommended Books & Car Products – http://amzn.to/2BrekJm
EE Shirts! – http://bit.ly/2BHsiuo
The 2023 McLaren Artura is packed with fascinating new technology. It features an all new 120º twin-turbo V6 engine, as well as an axial-flux motor, for a combined output of 671 horsepower and 530 lb-ft of torque. Keeping everything together is a new carbon fiber monocoque, with a 7.4 kWh battery pack. Power is sent through a new 8-speed dual clutch transmission, which also houses the first electronic limited slip differential in a road-going McLaren.
What's the difference between radial flux and axial flux motors? What's so special about this new V6 engine? Watch to learn all about it!
Engineering Explained is a participant in the Amazon Influencer Program.
Don't forget to check out my other pages below!
Instagram: http://www.instagram.com/engineeringexplained
Facebook: http://www.facebook.com/engineeringexplained
Twitter: http://www.twitter.com/jasonfenske13
EE Extra: https://www.youtube.com/channel/UCsrY4q8xGPJQbQ8HPQZn6iA