Video by Fully Charged Show via YouTube
Go to Source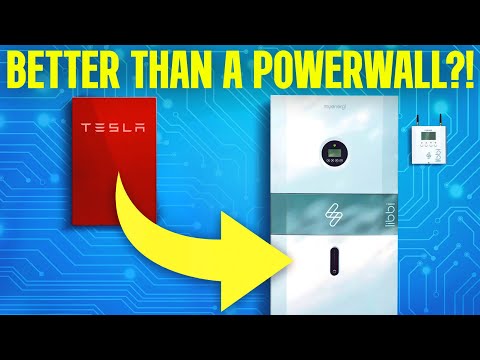 What happens if you generate more renewable energy than you use? And if you don't have solar panels, how can you make the most of clean energy from the grid? Eco-smart technology company MyEnergi thinks that their newest product, Libbi may well be the answer. The Libbi Home Energy Battery offers up to 20 Kwh of storage and intelligently manages energy usage to maximise the amount of clean energy a household can use. When teamed with solar panels and MyEnergi's existing products – the Eddi, Harvi and EV Charger Zappi, the lineup can form a perfect and clever ecosystem that paves the way to energy independence. Beyond individual households, this exciting alternative to a Tesla Powerwall, is leading the charge towards creating the biggest virtual power plant that would enable even more households to get the benefit of a better balanced and cleaner grid. Robert went up to MyEnergi HQ in the glamorous Grimsby to find out more.
For more information on the products shown in this episode visit https://myenergi.com/libbi/
00:00 Where am I?
01:00 A clever ecosystem
02:00 Why make a battery?
03:12 Meet Libbi!
05:44 Making energy easier
07:44 One MASSIVE virtual power plant
09:30 Fish and Grimsby!
11:05 Let's see it in action!
14:40 What's next?
15:25 We like this "Green Stuff"
Visit our LIVE exhibitions in Australia, UK, USA, Canada & Europe: https://fullycharged.live/
Become a Patreon: https://www.patreon.com/fullychargedshow
Become a YouTube member: use JOIN button above Subscribe to Fully Charged & the Everything Electric channels
Subscribe for episode alerts and the Fully Charged newsletter: https://fullycharged.show/zap-sign-up/
Visit: https://FullyCharged.Show
Find us on Twitter: https://twitter.com/fullychargedshw
Follow us on Instagram: https://instagram.com/fullychargedshow
#cleanenergy #energystorage #battery #charging #solarpanels #renewableenergy #evs #electricvehicles #automotive #startup #MyEnergi #Libbi #TeslaPowerwall #batteries #battery