Video by AutoEV via YouTube
Source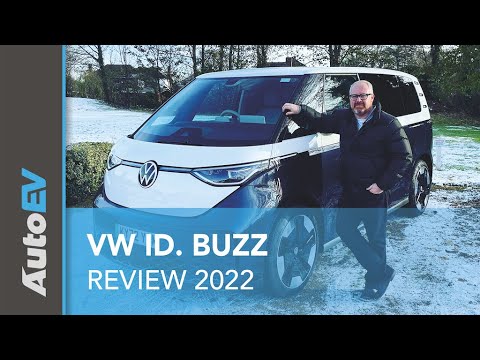 They have teased us with concepts, shown what they MIGHT do, but now Volkswagen have finally given us what they CAN do. The new ID.Buzz is the modern interpretation of their classic Type 2 Campervan. But as we know, sometimes resurrecting an older model can be a tricky path. Make it too retro and you can turn newer people off. Too modern and you lose the spirit of the original. So how does the new ID.Buzz fare when its away from the press launch drives and thoughts garnered after only a couple of hours behind the wheel? Well the only way to find out is with actually living with one and putting it through the rigours of family life, which is exactly what Bryan has been doing in order to deliver the definitive verdict on the new Volkswagen ID.Buzz in what is our last review of 2022.
AutoEV – all electric, all independent.
0:00 – Introduction
01:51 – Titles
01:59 – Meet the car
03:39 – Styling
08:35 – Practicality
14:35 – Interior
23:55 – Usability
25:03 – Performance & Handling
31:58 – Pricing
34:22 – Competition
35:50 – Pros & Cons
36:32 – Summary
Instagram: https://www.instagram.com/auto_ev/​​​​​
Twitter: https://www.twitter.com/autoevuk/​​​​​
Facebook: https://www.facebook.com/AutoEVUK/​​​​​
Website: https://autoev.co.uk